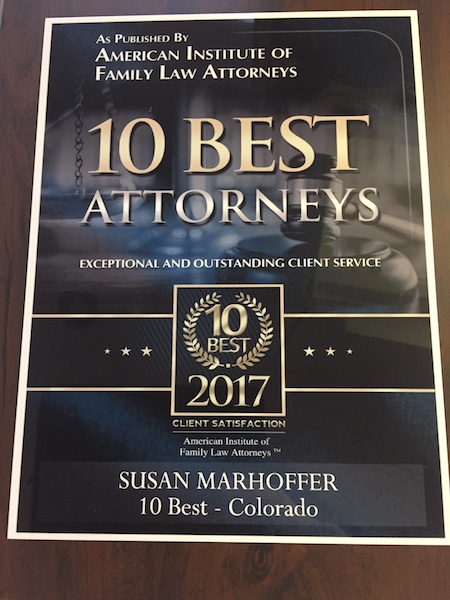 The Law Offices of Susan Marhoffer, LLC, and Charles & Boni-Vendola, LLC, of which Susan Marhoffer is "of counsel" handles complex matrimonial actions in Colorado, Connecticut, and New York.
All of our attorneys are dedicated to practicing sophisticated complex family law litigation, each for over twenty years. The firm takes great pride in offering twenty-four hour personalized service as a boutique law firm specializing in high profile and high conflict matters.
For over two decades the firm has represented clients in pre-nuptial agreements, custody, financial and contempt trials and appeals.
Personal and prompt attention to each client's needs are paramount to the firm's business concept.
The attorneys are well-respected by the judiciary and the bar and can be found in the Who's Who of American Attorneys. Unsolicited client testimonials can be viewed at www.lawyerratingz.com.
Please call or email for a free consultation: MarhofferLaw@gmail.com.
For any other questions you may have, please visit our Contact Page to see all options available to get in touch with us!
Thank You